Features :
Welded body with sides, top and bottom closed in
1.5/12.00 thk folded CRCA sheet.

Front single door /split doors / partial doors in 2.00 thk CRCA sheet.
With support frame, sheet metal special hinges, cam locks and handles.

Polyethylene gasket on door and polyurethane foam on gland plate,
both are fire retardant.

Horizontal sliding tray is provided for CPU for easy access.

Sliding keyboard is provided for comfortable working when it is not in use.

Mounting plate at side for spice buster, MCB, terminals mounting.

Gland plate at bottom in 2.00 thk CRCA.

Rear access is optional.

Anti vibration pads can be provided.

Sturdy base is provided with side cable entry.

Can be manufactured in trapezoidal shape to form a circle.

Standard sizes of the enclosures :


Width

Depth

Height

Base

600mm or 800mm

in pitch of 100mm

Typically 750mm
can be changed


Typically 75mm
* Up to 800mm width single door, above sizes will have split door.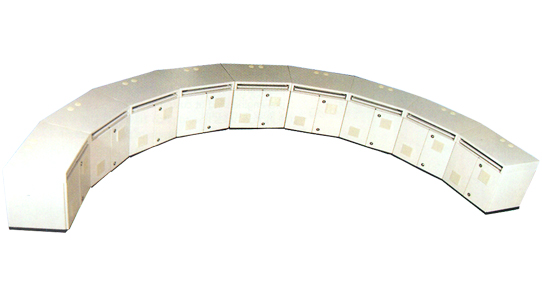 Trapazoidal tables forming round shape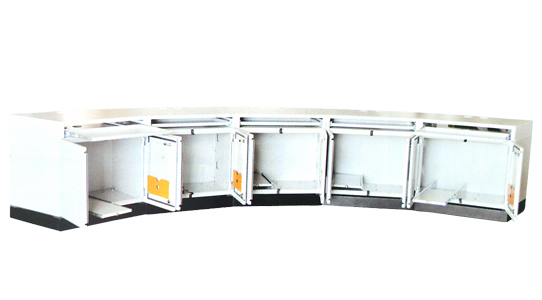 Doors Open Internal view
Printer Table